More Information
Community Group Set – Up
Nothing in your area you are interested in?
Have an idea but don't know what to do with it?
Why not start your own community group?
Did you know…..
We can offer support to local residents who want to start up their own group. If you have an idea for a group why not contact  Lynne at Shirecliffe Community Centre on 0114 2326201 or email [email protected]
Office Rental
Fully serviced offices to rent, available from October 2011.
Christmas Fair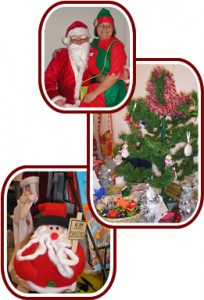 interesting and exciting items!Last year in December we held our Christmas fair! Which was quite successful and our main hall was full of stalls with
Such as….
cakes and buns, Jewellery, Flower and candle displays, personalised door plaques, books, second hand bric a brac and toys, children's clothes, craft items, hand made cards, house hold items.
As well as the stalls where you could buy a wide range of refreshments such as tea, coffee, biscuits mince pies and crisps, we also had a couple of raffles where all proceeds went to nominated charities. Not to mention our very own winter wonderland with a very special guest!